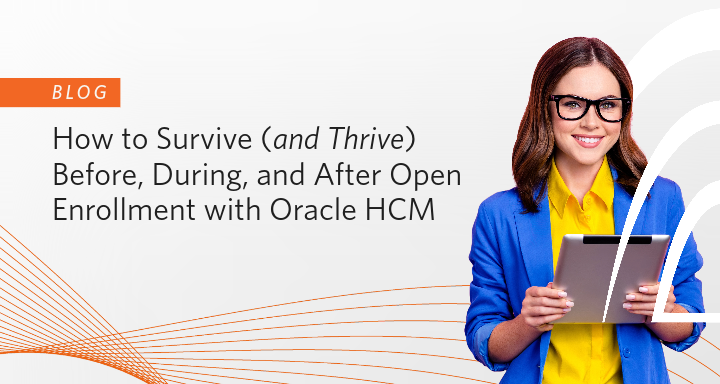 BLOG
Open Enrollment Management with Oracle Cloud HCM
Learn how to best navigate every phase of the Open Enrollment journey with Argano's help.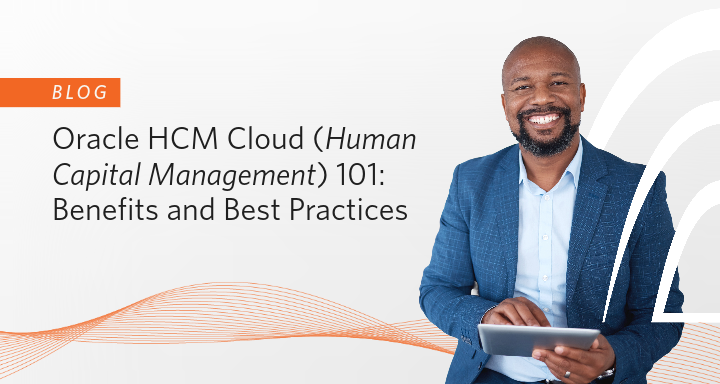 BLOG
Oracle Cloud HCM 101: Benefits and Best Practices
Discover benefits and best practices for leveraging Oracle Cloud Human Capital Management (HCM).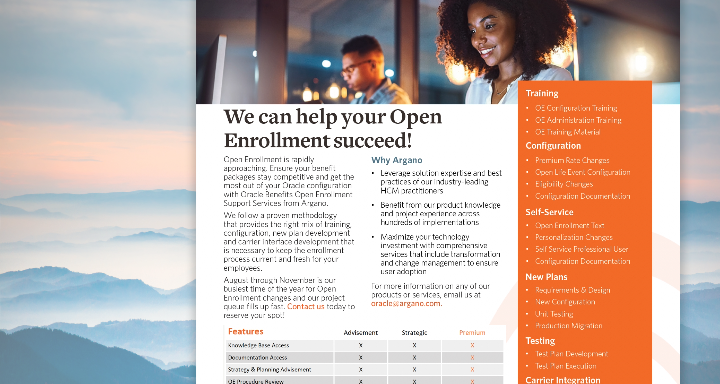 FACTSHEET
Argano Can Help Your Open Enrollment Succeed
Ensure your benefit packages stay competitive and get the most out of your Oracle configuration with Oracle Benefits Open Enrollment Support Services from Argano.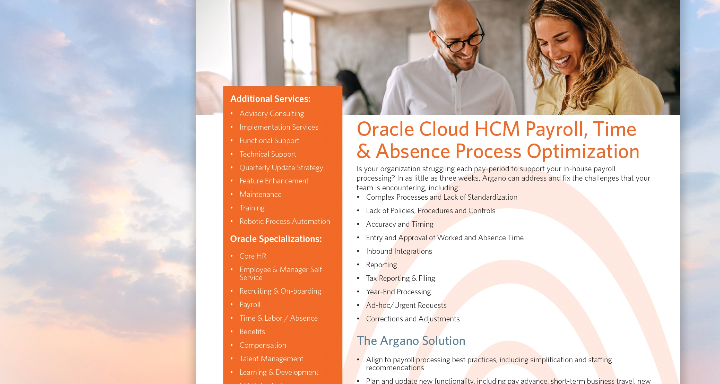 FACTSHEET
Oracle Cloud HCM Payroll, Time, and Absence Process Optimization
Is your organization struggling each pay-period to support your in-house payroll processing? In as little as three weeks, Argano can address and fix the challenges that your team is encountering.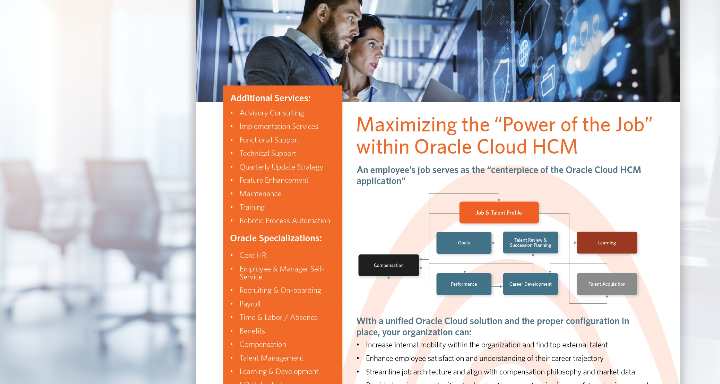 FACTSHEET
Maximizing the Power of the Job within Oracle Cloud HCM
An employee's job serves as the "centerpiece of the Oracle Cloud HCM application." Learn how Argano provides a customized approach based on where you are in your cloud journey.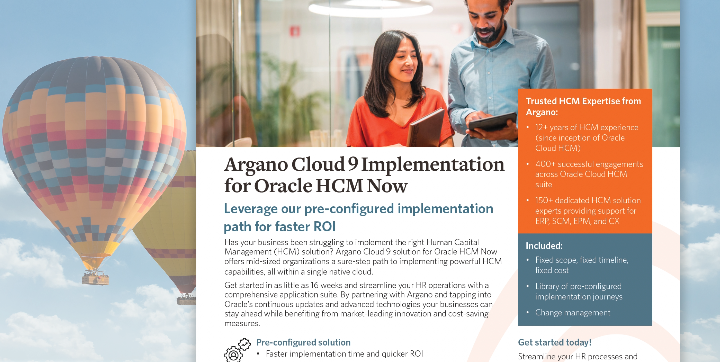 FACTSHEET
Argano Cloud
9

Implementation
for Oracle HCM Now
Argano Cloud 9 solution for Oracle HCM Now offers mid-sized organizations a sure-step path to implementing powerful HCM capabilities, all within a single native cloud.
VIDEO
Becoming a Skills-Focused Organization with Oracle Cloud HCM
Hear Bank of Hawai'i, Oracle, and Argano share the inspiring journey of transforming manual HR processes into strategic initiatives.